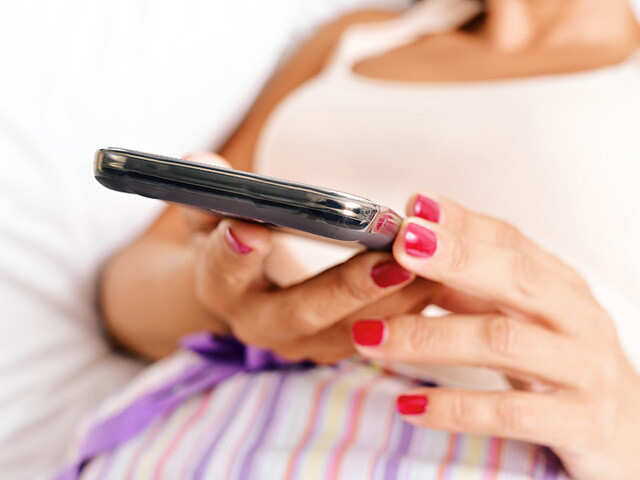 We all love getting a little frisky sometimes. But it's not possible to always have a personal sexual encounter, even when we crave it most. Sexting is a great medium to spice things up between you and your partner. These do's, and don'ts are the ultimate guide to modern-day sexting, so you can leave your partner smiling at their phone and wanting you all the more.
Do's:

1. Secure Your Chats: Ensure that your chats or phone are password-protected so that you don't create an embarrassing situation for yourself if your mom or anyone else ever stumbles upon those texts. Subsequently, you don't want other people to misuse such texts, so you should opt to delete them after your partner has seen them. Sext safely!

2. Set Limits For Yourself: Sexting can be tempting for both partners, where both of you are vulnerable and want each other. Be cautious with setting limits to avoid being carried away or sending a picture you will regret later. Stick to your boundaries and speak up if you aren't comfortable. Moreover, ensure your partner is someone you can genuinely trust. It might be hard to refuse sometimes but dealing with the aftermath of your pictures getting leaked and circulated is harder.
Image: Shutterstock

3. Create An Aesthetic: While exchanging pictures, good lighting, sexy lingerie, and perhaps props can get your partner in a kinky mood. Putting a tad bit of an effort into these pictures can leave your partner wanting more!

4. Ask What They Are Into: Do your research before getting into it! Try learning your partner's fantasies before incorporating them into your sexts. Not only is it a huge turn-on, but they will appreciate you remembering what they like.
Don'ts

1. Don't Get Carried Away And Respect The Other Person's Boundaries: Sexting can be very exciting and arousing. However, the other person may not be entirely comfortable with the conversation. Make sure that your partner is on the same level as you and consent to it. Ask them to speak up whenever they feel uncomfortable. Sexting is fun when both partners are equally invested.
Image: Shutterstock
2. Don't Drunk Sext Your Ex: We all know that you may have that soft spot for your ex, but don't send them that booty pic. It's only going to tell them that you are not over them yet, and make things worse the next day, apart from the hangover. Play safe, and you won't regret it.

3. Don't Sext Someone Unless You : No matter how attractive you found them on the first date, give yourself time to know the person better. A proper conversation will hold their interest for much longer, making them feel more connected to you.

4. Don't Leave Them Hanging: Sexting must be done in a constant flow, so replying late or while busy with something else disrupts the process. Make sure you take time off and are completely free when you are sexting your partner. No one appreciates late texts!
However, if sexting makes you uncomfortable, that's completely okay. You must never feel pressured or guilty to reciprocate the wants of your partner. Prioritise what makes you happy, and romance beyond sexting can be equally if not more fun.
Subscribe to our YouTube channel