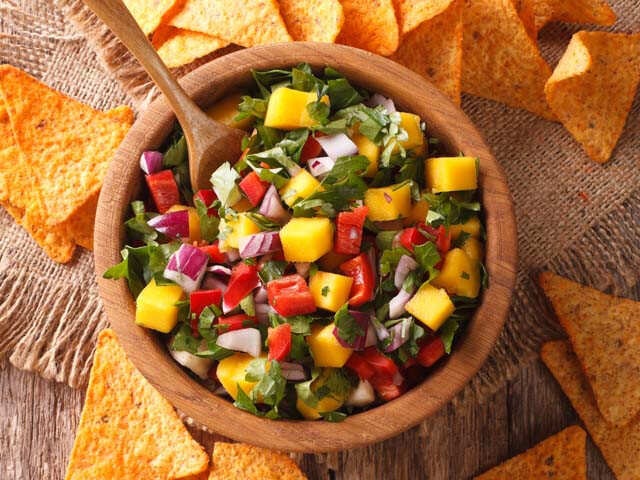 Nothing speaks summer like a medley of ripe mango and pineapple, brightened with the tang of lemon juice and chilli. Serve this mango pineapple salsa with tortilla chips or as is.
Mango Pineapple SalsaIngredients
1 cup chopped ripe mango
1 cup pineapple tidbits
½ cup diced sweet red pepper
1 small tomato, seeded and chopped
3 tbsp minced coriander leaves
2 spring onions, sliced
3 tbsp lemon juice (or to taste)
1 jalapeño pepper, finely chopped (or use minced green chillies)
Method
Mix all the ingredients in a large bowl.
Cover and chill for at least one hour before digging in.


Image: Shutterstock
Also see: Brighten Up Your Summer Table With These Recipes