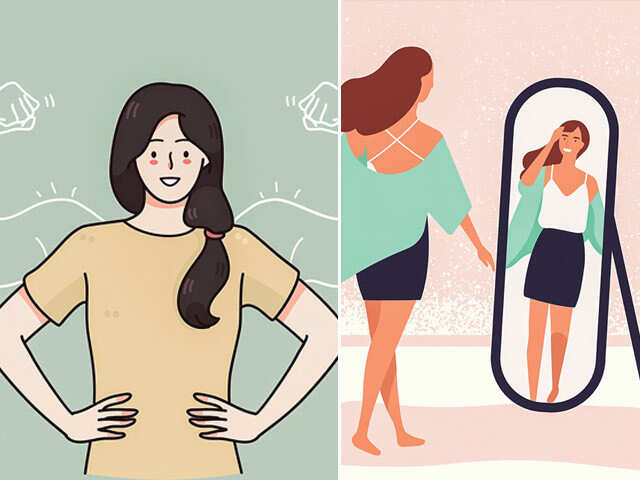 There has never been a better time to reach out for your best life. Primrose Monteiro-D'Souza pulled in two experts to bring you life hacks to help you max out anything you set your heart on in your career or your vocation. Use them well!
Meet our experts for this feature

Priya Kumar is a motivational speaker, corporate coach and author of 15 inspirational books that have won 42 international awards. With a collective following of over a million people on social media, she is committed to making people's lives better.



Dr Chandni Tugnait is a psychotherapist, life and business coach, and founder and director of Gateway of Healing. She uses different healing modalities and therapies to treat her clients, and conducts workshops to infuse positivity and promote self-empowerment.


Isabelle Karan is a healer, yoga trainer, meditation and pranayama expert, and owner of Sabel Yoga & Wellness. She believes that each of us carries a beautiful light of consciousness and love in our hearts, and we need to help each other find the courage to let our light shine.

1. Prioritise Your Career
— Priya Kumar

Women have too long been defined as someone's daughter, wife, or mother. Break free from these shackles. It is okay to want to live your life on your own terms and to commit to your career first. What takes priority? Decide what your heart desires. You are answerable only to yourself. Do not let society tell you otherwise.
2. Think Of Yourself As Powerful
— Dr Chandni Tugnait
When you start thinking of yourself as a powerful person, it changes your entire perspective. You can't go after what you want if
you feel like a victim; that is the emotional state of someone who feels powerless, resentful and disappointed with others (and life) because they don't believe in their own ability to change things. Empowered women know how to use their voice, set boundaries and take responsibility for taking care of themselves. As leaders in our own spheres, we need to put forth our best selves every day so people want to work with us. So, drop the victim mindset, glean from your experiences, envision your best self, and embrace your power.
3. Overcome the Imposter Syndrome
— Dr Chandni Tugnait

The Imposter Syndrome is a self-imposed pressure and irrational fear of failure that results in diminished performance. Thoughts such as "I can't do this" or "People won't respect me or my authority as an expert" diminish our sense of self. The best way to deal with such thoughts is to allow them (not suppress them) while not getting attached to them as your 'own' thoughts. Conquer the fear with the voice of your drive and passion. We all have the innate ability to speak up and tell our truth, but we often stifle ourselves because we don't want to rock the boat or make anyone uncomfortable. The best way to find your voice is to acknowledge that there is a time for silence and a time for speaking up. Practise being more aware of those situations, and use your power when it matters most.
4. Never Stop Learning
— Isabelle Karan
One thing I love about the time we are living in is the access to knowledge. It was never so easy to gain knowledge, educate ourselves further and enhance our general awareness. Make it a point to read, listen to an inspiring podcast on the way to work, enroll in an online course, or join a book club. Highly successful people constantly educate themselves. Knowledge brings confidence. We can lose a job but we cannot lose the knowledge we have gained. We enhance our thoughts with every book we read. If our thoughts are enhanced, our life is uplifted.
5. Dress For Power
— Priya Kumar
Women are blessed with the ability to choose how they want to present themselves. You don't have to dress up only for work (or even WFH); you can choose to be at home and 'dress up'. Don't be tempted to dress down because you are at home. Power dress for your role — whether as career woman or homemaker or both. Choose the hairstyle, make-up, clothes, footwear and accessories that suit your personality and boost your confidence. Emotional positivity guards you from the negativity that might come your way.

6. Move Beyond Gender
— Priya Kumar

Take a stand for what is right as a good leader. Voice your opinions. If you can support your point of view with logic and sense, you will be heard. Stand your ground at the workplace, demand what you deserve, speak up against harassment. Success has no favourites; it puts everyone through the grind. Your gender is neither a guarantee of nor a deterrent to growth, progress or success. Move beyond that bias.
7. Use The SPEAK Model
Dr Chandni Tugnait

I created this model, and it is used extensively by my clients to get profound results and pivottheir growth.
S - Specify your exact desire while keeping it clear and specific, and give all your energy to that one outcome while collapsing all doubt around it.
P - Purpose is your strong drive for the desire. Jot down all your "whys" to reach the deeper impact that the fruition of this desire would bring into your life. This step is very important because, if your purpose isn't juicy enough, you will not be driven in the direction of your goal.
E - Eliminate all the excuses by listing down all that is holding you back and going deeper by writing what you can do to eliminate or neutralise each of the excuses.
A - Action is the magic ingredient for progress. List at least 15 different ways to reach that one outcome. Brainstorm more ways, methods, ideas and paths to get there.
Finally, K - Kick In the first step in the direction of a life of design.

Also see in this series: